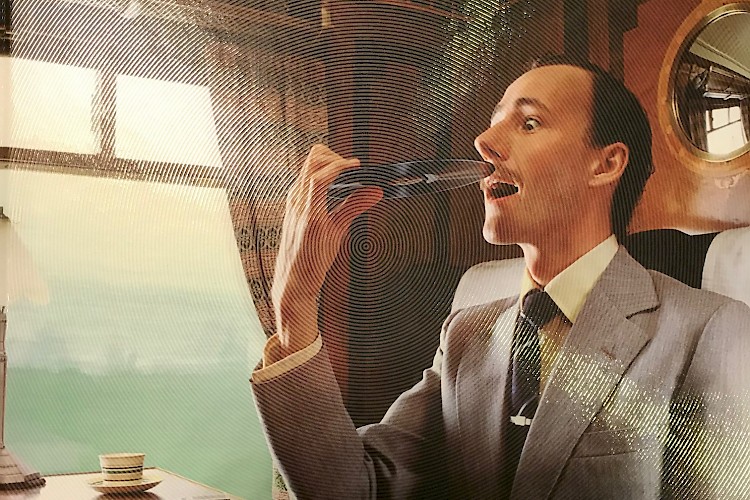 For the love of vinyl - book recommendation
Today we would like to present to you a book which is a valuable tip because it's very inspiring. We're talking about "For the Love of Vinyl.The Album Art of Hipgnosis" by Storm Thorgerson and Aubrey Powell.
Hipgnosis was the design firm of choice for the biggest and best bands of the classic rock era. Formed by Storm Thorgerson and Aubrey Powell in 1968 (and since 1974 is there Peter Christopherson) , Hipgnosis was a graphic design studio specializing in creative photography and working mainly in the music business designing album covers for many rock 'n' roll bands including Pink Floyd,Led Zeppelin, Genesis, 10cc,Yes, Peter Gabriel,Black Sabbath, Paul McCartney, Syd Barrett and Styx, amongst others. For a dozen years Hipgnosis created timeless rock iconography. This is the first book to document their output in detail, focusing on over 60 package designs - from cover to label - written about in entertaining detail by the men who created them. Also included are short essays by musicians (such as Pink Floyd's Nick Mason), artists(Peter Blake) and fellow designers (Paula Scher) on their favorite covers, plus a contextual commentary by Adrian Shaughnessy, as well as unseen photographs and ephemera.
Today it's normal for the artist to do everything himself including cover designing. We think nothing of such modus operandi because cover designing is an art per se, very creative and important. This book is the evidence for it! Of course, we know that not everyone can afford it at every time, but this book can help you to do it for yourself with its inspiring and encouraging way. The authors tell a story to each album cover. They let us know how they get their ideas. You'll learn that Hipgnosis went to the concerts of their purchasers to find out what kind of musicians they were.
We think that everyone knows at least five or six albums which are presented in the book. There are many really iconic albums. As it says above, Hipgnosis were THE cover designerns! Let inspire you from this book!