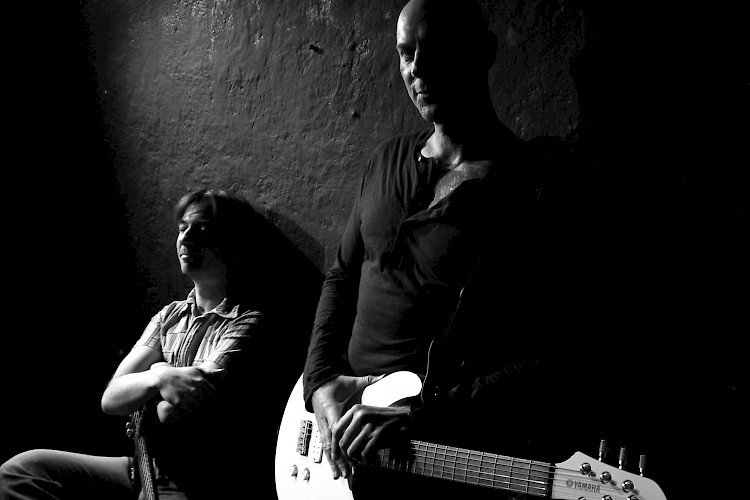 NEW SONG: Everything Is Not Enough
Everything Is Not Enough
von Lennart (feat. Patrick Ganster)
"Money don't grow
On a money tree
All we ever know
There ain't no lunch for free"
Das Thema des letzten Posts war "the gear", jetzt ist es "die Gier"…
Der Song, den ich euch heute vorstelle, ist mal nicht Synth-Pop, sondern ganz "von Hand" gemacht. Ja, auch das können und tun wir :-). Das Stück ist nämlich klassischer britischer Blues-Rock und stammt aus dem Album "What A Wonderful World" von 2014. Das Demo ist aber älter, bereits aus dem Jahre 2007 – wir schrauben ja immer ziemlich lange und ausgiebig an den Werken herum, manchmal hat man mit etwas Abstand auch wieder neue kreative Ideen.
Geschrieben wurde der Song von Patrick und mir, gesungen von Patrick, die Gitarren sind von Norbert Bürger eingespielt worden, die Arrangements und die restlichen Instrumente von mir, das Saxophon von Steve Hooks, die Chöre von Cathrin von Spannenberg.
Neben dem Blues sind auch Dire Straits-Anleihen zu hören. Das Besondere an dem Lied: Die typische Pop-Song-Struktur wurde hier aufgebrochen, d.h., die verschiedenen Teile kommen zum Teil überraschend, dennoch folgt das ganze einem absolut logischen Flow. Es gibt zum Beispiel keine zweite Strophe. Aber einen Refrain, der sich zum Ende hin mantraartig wiederholt. Für mich das Perfekte Arrangement für dieses Lied. Ich hoffe, euch gefällt es ebenso in dieser nicht-traditionellen Form!
In dem Song geht es um "die Gier". Wer eigentlich schon alles besitzt und immer noch nicht genug hat, für den ist der geringste Verlust schon eine mittlere Katastrophe. Und am schlimmsten ist eh die Angst. Fazit: Übermäßige Gier bringt nur Unzufriedenheit hervor, aus der resultiert Angst, aus der wiederum Panik.
Oder, wie es im Text heißt:
"Don't think small
Everything is not enough
Times are getting really tough
Have it all
Looking for the right pace
Running in a rat race"
Direkt bei Soundcloud hören
Erhältlich bei: