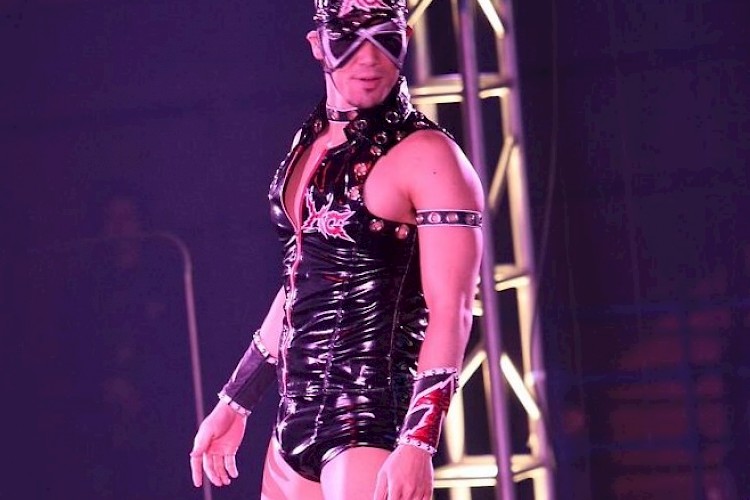 NEW SONG: Hard Gay
Hard Gay
Time for a new song! Today I want to introduce to you my song "Hard Gay". This is an 80ies-YAZOO-like homage to the japanese comedian Masaki Sumitani.
As it used to be normal in the beginning of our decade (and as it still is), a friend of mine sent me a funny video. It was with the former wrestler and today's comedian Masaki Sumitani who got popular with his role "Hard Gay" in which he embodies a gay man. This man, completely called "Ramon Razor HG", used to wear a short black PVC suit and behaves stereotypically gay-like. I found it quite funny and also want to honor the fact that with his performance he – so he said in an interview – increased the acceptance of homosexual people in Japanese society.
In this particular video "Ramon Razor Hard Gay" had to perform the difficult task to attract costumers to a RAMEN shop in Tokyo.
So he declared the "Ramen War".
Later in the cölip he started to sing for funny lines about himself  - a "Hard Gay Song"
As I listened to this video, I learned that his words in English (he said it in Japanese but there was a subtitle) had their own metrics. I refer to the words below. This rhythm reminded me to Yazoo and the high energy sound of the early 80ies (you know, Bobby Orlando, Donna Summer and so on). And I embedded Sumitanis popular exclamation "Foohh" in this track (do you hear it out?).
With Daniel Dressler I worked on this song in 2009/2010. Sung was it by Rüdiger Knapp, mixed by Leon Rodt. We merged the high energy sound with J- pop and "Hard Gay" arrived!
Hard Gay since I was little
Called Hard Gay since I was 15
Hard Gay like a knife
Can't touch this Hard Gay
Direkt bei Soundcloud hören
Erhältlich bei: